Setting the Self Storage Standard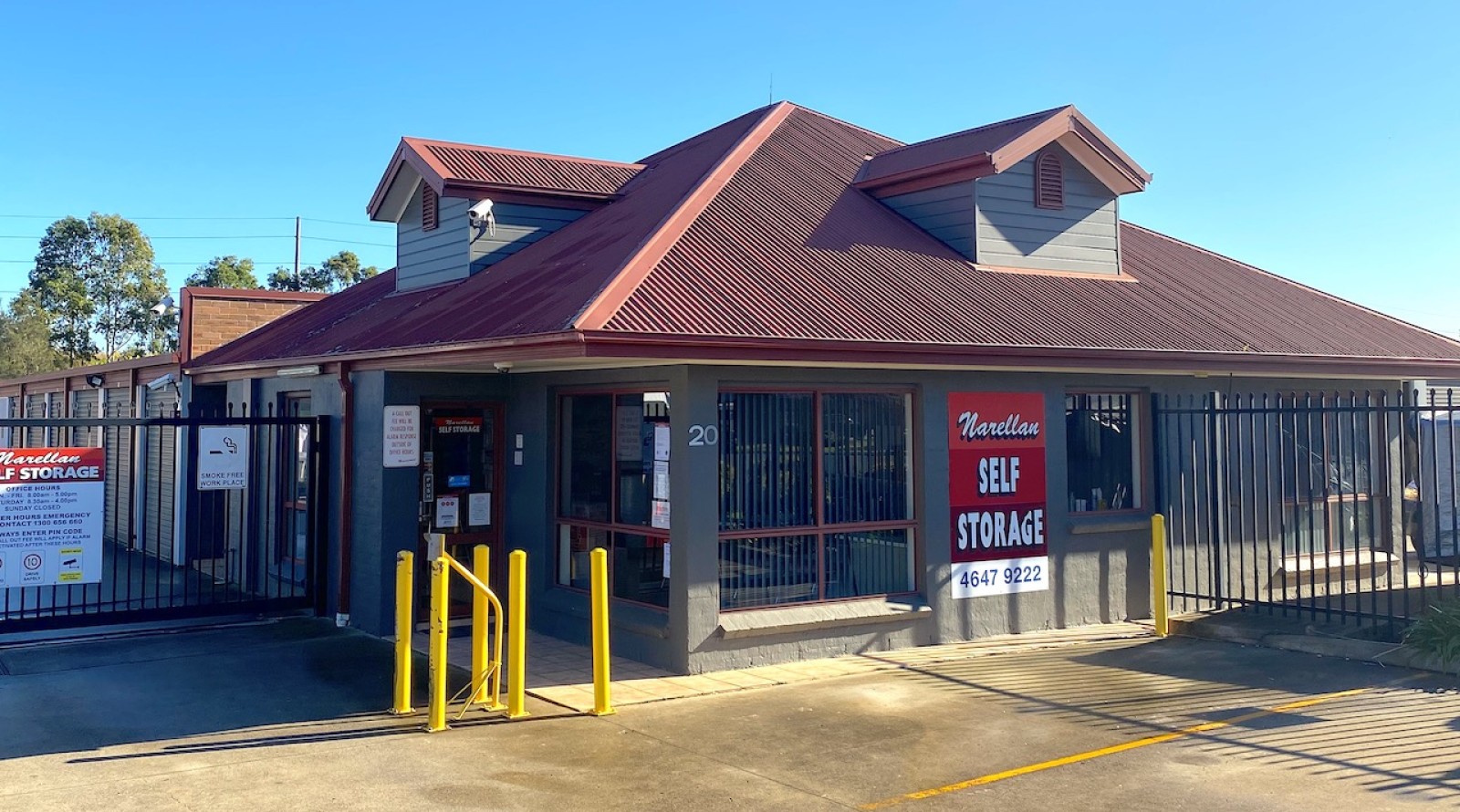 Narellan Self Storage
Narellan Self Storage is proudly locally owned and operated. We have been providing Self Storage Solutions the Macarthur for more than 20 years. You will find our experience and professionalism second to none and it is delivered in a friendly manner.
With two locations and over 500 storage spaces, Narellan Self Storage provides you great flexibility when choosing a storage space, whether you are moving or in between homes, a tradie or business customer.
Did we mentioned our "24 hour 7 day a week access"!
Narellan Self Storage has a team that will go out of their way to make your day that little bit easier.


Narellan Self Storage offers a safe and clean environment to store your valued goods.
We also have managed units, where we can receive and dispatch your goods without you having to be onsite, delivered directly to your unit, great for our commercial customers.


Narellan Self Storage offers flatbed and fridge trolleys as well as a on-site forklift to load and unload your goods if required.


Narellan Self Storage has over 500 units with sizes varying from 1.5m x 1.5m up to 11m x 9m.


All units are accessible 24 Hours/7 Days a week and all units are on ground level, so there are no stairs
Peace of Mind. Narellan Self Storage's units are all individually alarmed, and we have after hours Security patrols, and back to base monitoring.


Tea & Coffee Facilities, use of public toilets and shower, and a quiet, peaceful environment for your comfort.


Courtesy Trailer (fully enclosed), which is available to any customer who rents a unit from Narellan Self Storage.


Narellan Self Storage has facilities for on-site parking of caravans, trailers, cars, boats etc.

Discounted rates on moving equipment hire, from our neighbour Camden Hire, is available for our customers.