Secure 7 day 24 hour access Self Storage solutions
How we can help.
We have everything you need to make your move as easy as possible.
Packaging Store
All your packing needs on site
24/7 Access
24 hour, 7 days a week access to your storage unit.
Forklift and Trolleys
We are able to receive and dispatch shipments using our on-site forklift.
Free Trailer
Take advantage of our free courtesy trailer to move into your unit.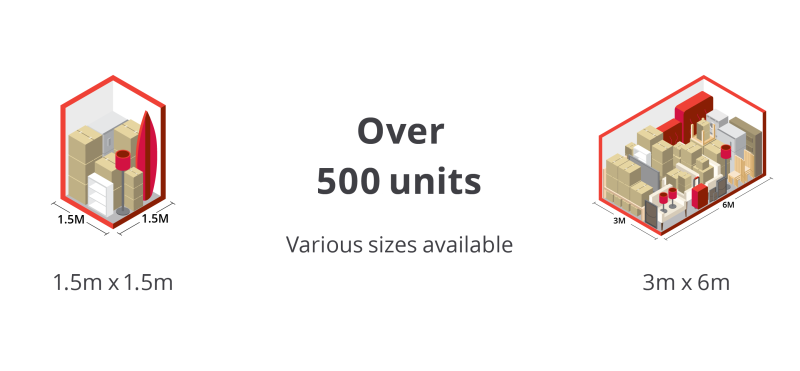 Find the right size for you.
Our friendly staff would like to help you customise a solution and offer packing tips to help maximise the use of your space.